6,648,610 million is the number of French people who are currently unemployed according to Pôle emploi*. This is a large number of people who are supported, but what about those who are called "invisible"? Why do companies have such a hard time recruiting? What are the obstacles that separate the applicants from the company's employment actors? How can we bring them together? The studioneodigital proposes a surprising solution with the creation of Le Klub Extraordinaire: an immersive place, unprecedented in France, where self-knowledge rhymes with employment and orientation. At the heart of this project labeled "Remarkable Action" benefiting from the recognition of the State, discover the backstage and explore the project from K to E!
The neodigital studio's challenge: to engage everyone in the discovery of their talents
Many people have the problem of being forced to choose their orientation instead of choosing it! In a world of constant change, it is difficult to find one's place in society. It's hard to take the first step when you don't know what you're capable of and everything seems insurmountable. It's a tricky road when you don't know half the jobs on the market and don't know where to turn for guidance. One feels lost, very quickly discouraged, so much so that today a significant number of people remain unemployed while many offers remain unfilled. Sectors that are said to be "in tension" such as construction, commerce, IT or industry suffer from a lack of vocations due to a negative image.
In addition, a study by DARES, published in March 2018, estimates that between 230,000 and 330,000 young people aged 16 to 25 with few diplomas are "invisible," i.e., not accompanied by the public employment service, of which nearly one-third nevertheless wish to access employment quickly, while the others find themselves in difficulty. Based on this observation, but also within the framework of the Regional Pact for Investment in Skills, the Centre-Val de Loire region and the State have decided to remedy the problem by putting the individual back at the heart of the future project. To do so, they called upon our studio and its talents for an inclusive and immersive project: Le Klub Extraordinaire!
"You can't guide someone and prescribe a path. With Le Klub Extraordinaire in the Centre-Val de Loire region, we start with the individual, his or her abilities and aptitudes, and then adapt the support provided. It's also an opportunity to bring knowledge of professions closer to young people," said Jean-Marie Marx, the High Commissioner to theMinistry of Labor ElisabethBorneat the inauguration of the Klub Extraordinaire

The Klub extraordinaire, an interactive and immersive mobile experience
The container is a roadshow imagined by Basile Bohard, creative director, and his creative team. Aimed at job seekers, young people with few or no qualifications, as well as people who don't go to guidance centers, this immersive, fun, interactive and inspiring experience offers each visitor the possibility of discovering his or her talents, but also of establishing a profile in order to learn a little more about themselves. With this experience, he has grown and can easily project himself into the future!
The objective of this audacious educational and artistic proposal is to provide a concrete experience. One that changes preconceived notions about professional activities and how to orient oneself. It is also a question of engaging visitors in further reflection after their visit to Le Klub Extraordinaire. In particular, by asking for information on training, on coaching agencies specialized in personality tests. As well as reorienting their job search or enrolling in training. Our challenge is to make the Klub Extraordinaire a new bridge between the public and the actors of employment. Complementary to the current systems, this project is a first edutainment experience to sensitize and make everyone aware of the importance of knowing oneself in order to envisage a future, be it personal or professional.
"The Klub Extraordinaire is an ambitious and unique project in France, which illustrates the know-how, creativity and passion that drives our studio and its talents. We had to take up a real artistic, technological and pedagogical challenge to deal with a subject with a strong societal stake, with poetry, aestheticism and magic! The adventure continues now with the management of the tour by our logistic team to go and meet the public."
Basile Bohard, artistic director of neodigital studio.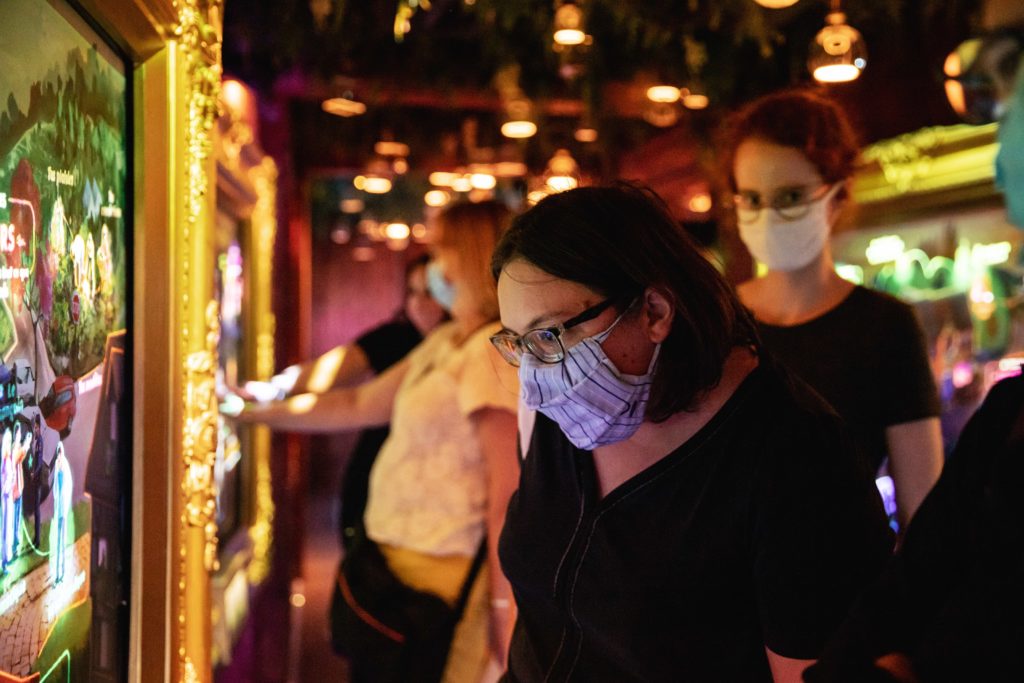 A tour in the Centre-Val de Loire region
Many people do not know where to turn. And they do not dare to take the first step towards the guidance structures. No problem, Le Klub Extraordinaire goes to meet them! Indeed, whether in large cities or villages, during public entertainment or events related to employment and training in priority neighborhoods of the city policy, this experience will be as close as possible to the inhabitants of the Centre-Val de Loire region.
Thanks to the studio's logistical team, Le Klub will be able to set up in all territories. Like Bourges, Chartres, Pithiviers, Châteauroux, Romorantin, Amboise and other cities! With over 150 dates over the next 2 years! For the Centre-Val de Loire region, our team takes care of everything. Contact with the cities, authorizations for interventions, transportation and handling. And even maintenance to always guarantee a quality experience! Our mediators will be in contact with the visitors to answer their questions and accompany everyone in their experience!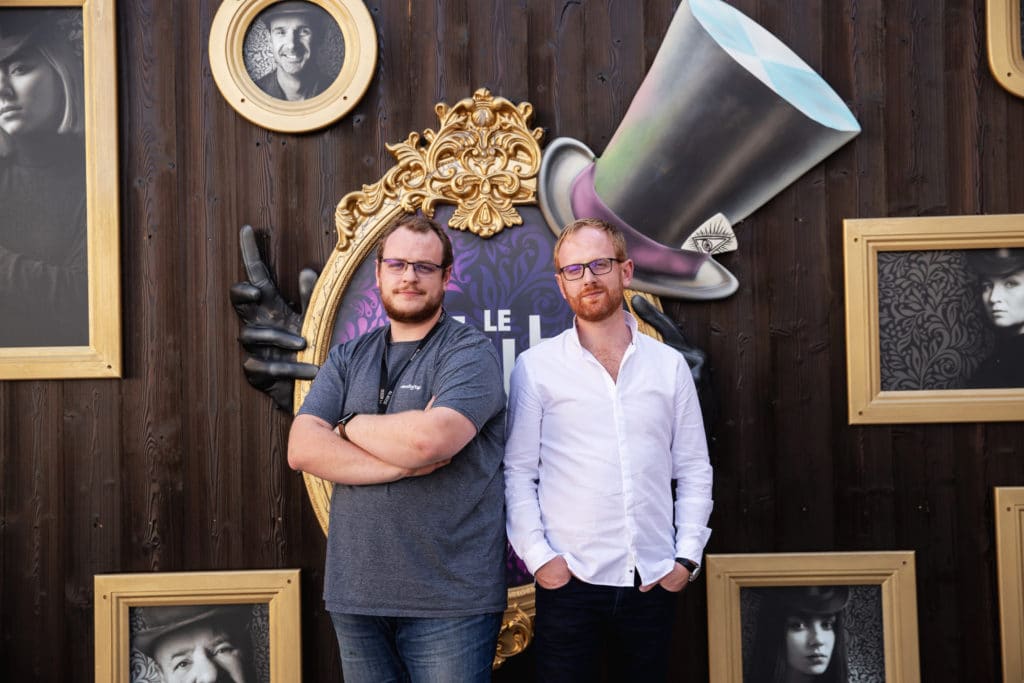 Pedagogy and scientific guarantee
A pleasure transmitted when the public sees on a familiar square an atypical, imposing, immersive place, dressed in wood and decorated with gold frames. Curious, he approaches and passes the doors of the Klub Extraordinaire. Propelled in an immersive universe created from scratch by the neodigital studio. He discovers a wonderful world that seems frozen in time. With its history, that of people through time who have found their way. Thanks to their questioning inside the Klub. Some will make history, others will rewrite their own in professions that correspond to them.
Through storytelling, we started from the principle that in order for a person to believe in himself, he must believe in a story that inspires him! To tell the story of how people found their way through the doors of the Klub. And get visitors to identify with the characters and ask themselves "why not me"? And therein lies the will of the project!
The curious visitor, in the course of a real "initiatory" course in several stages, discovers 2 educational-educational spaces. One is made up of 4 paintings that explore the intelligences and characteristics present in each of us. A first step to deepen our complex personalities and position ourselves in society. The other has 6 interactive screens that allow you to test yourself and learn more about yourself in the form of games.
The audience is led to make choices and become aware of their true value by realizing what intelligences they possess. The cherry on top of Le Klub, the player gets to know his intelligence at the end and gets his own virtual hat. He can then retrieve his great picture on the website of the Klub. A first step in his Extraordinary costume to continue the adventure! At the end of the experience on the site, we want visitors to be inspired and to project themselves more easily into the future by being accompanied by the employment actors.
Our desire to produce an interactive experience is based on the fact that you learn better when you are entertained. From the famous Docere, movere, placere which comes from Latin and means "to teach, to move, to please". If man is an actor of his own choices, he will only be able to understand them better.
Fun, intuitive and attractive, the explanatory booklet is one of the traces of its passage at the Klub. In the form of illustrations, it offers participants a way to go deeper. And to understand who they are and what was revealed to them during the experience.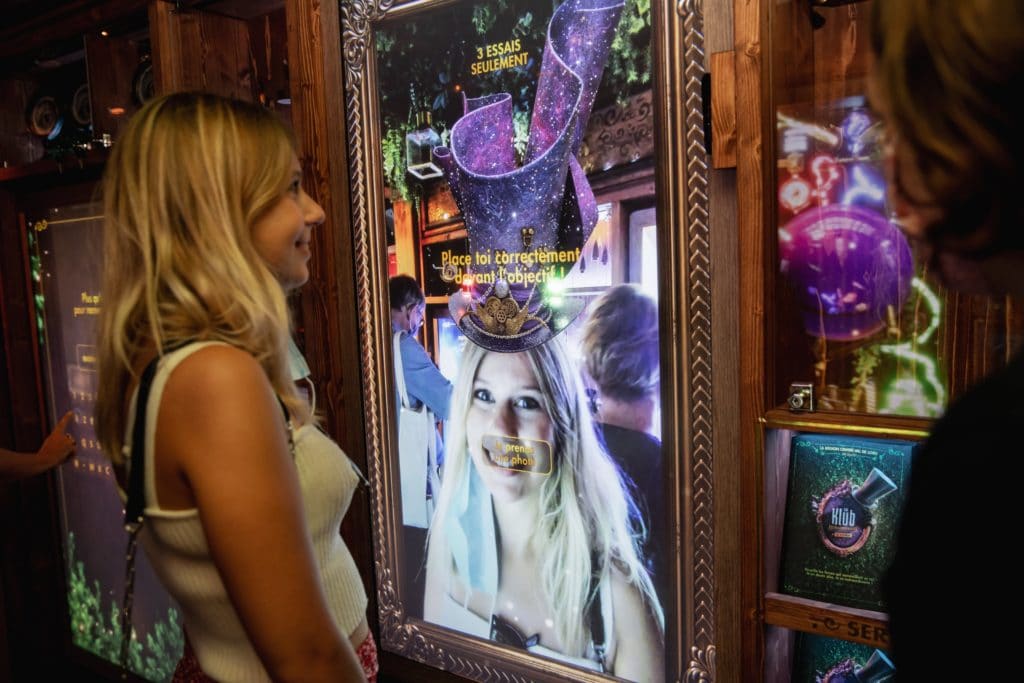 Mediation at the heart of the system
We did not want visitors to be alone during the experience, facing their doubts and questions. It wasn't just about making the Klub Extraordinaire a beautiful tool! We wanted more! To achieve this, it was essential in our vision that each future member be accompanied during the experience. In groups of 6, lasting 45 minutes, the initiates will meet the Keeper of Energy. A guide who accompanies them and will be there to answer their questions through the quest for self-discovery. The mediator, like the Klub, is a springboard to the employment actors who continue the quest for orientation!
The experience continues on the web
The website allows future visitors to discover Le Klub. As well as its news, and especially the many dates of the tour in Centre-Val de Loire.
It also offers a way to continue the experience. By refining his profile with new games available to determine his temperament, his character, his motivations. This will help the participant to get to know him/herself better and to define his/her path. A comparison tool links the profile obtained to several personalities and their respective backgrounds or histories. Like the profile of Christelle, 42 years old, wealth advisor. The latter decided to redirect herself towards her passion: the craft of costume jewelry. A way for the person concerned to identify himself and to regain confidence in himself. Since a professional career is not completely set in stone, you can find your way at any age! At the end, the person has the possibility to go directly to the employment actors. In particular, thanks to a space dedicated to their contact information.
Support for the studio from A to Z
From conception to design, through manufacturing and integration to logistics and communication. We proposed a 360° solution to accompany our client in this ambitious project! By combining video, lighting, architecture, sound and special effects, we brought audiences together. All this around a unique immersive place to make the difference the norm. And give pleasure to discover yourself! In our French studio, our internal teams, our consultants and our pedagogy experts worked for a year. In order to make this atypical project emerge.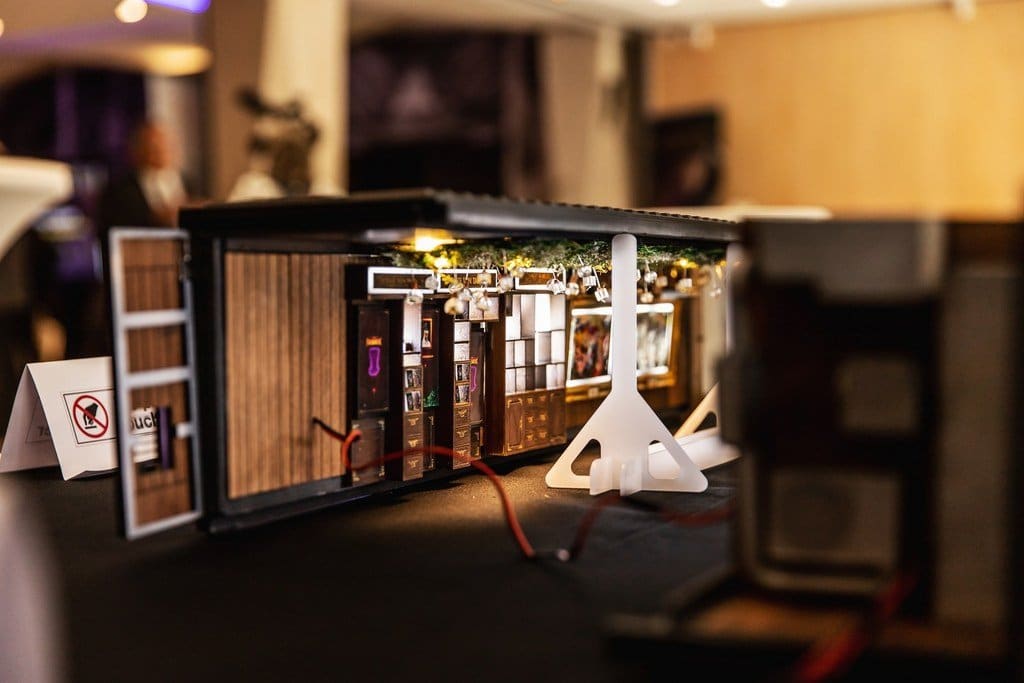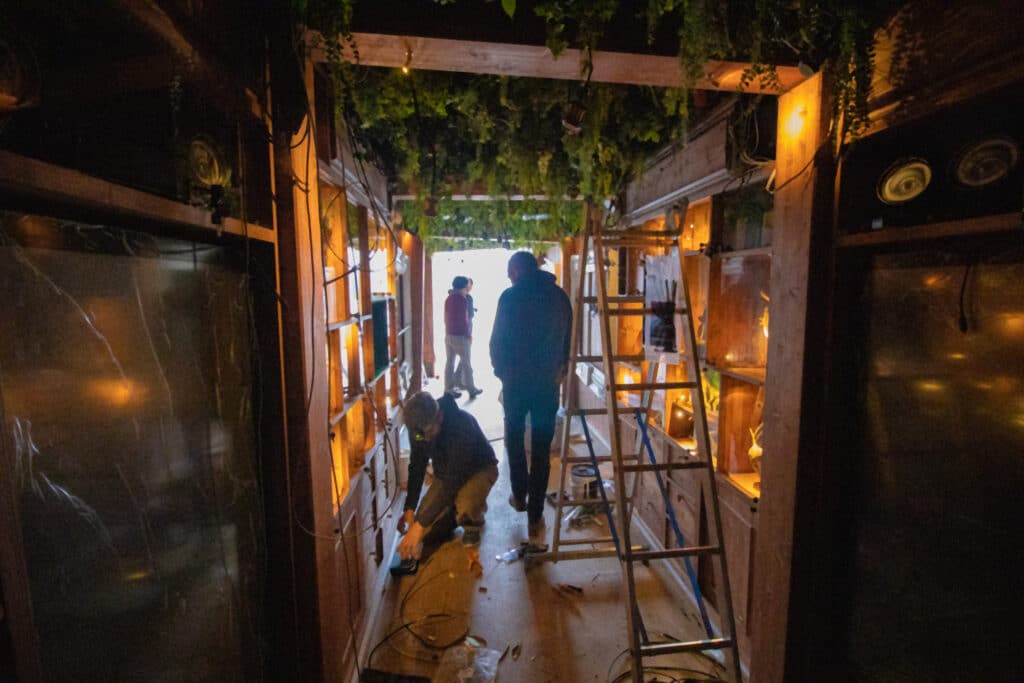 * Pôle emploi statistics: https://statistiques.pole-emploi.org/stmt/geo?ss=1
You want to create an original immersive place? Do not hesitate to contact us, we will discuss it over a good coffee!