The "Rêveries de Beauvoisine" event took place on Saturday April 1, 2023, in the La Grand Mare district of Rouen. The aim of this consultancy mission was to bring together local residents and stakeholders. In order to co-create together a positive vision of the museum's future, focusing on several key areas. The aim is to stimulate the collective imagination, encourage citizen participation, strengthen social ties and promote urban innovation. The event was a great success. With the active participation of local residents of all generations, genders and cultures, artists and designers from all walks of life. The activities on offer created a friendly, creative atmosphere. Encouraging exchanges and encounters between participants.
A Beauvoisine museum in the throes of change
The Muséum d'Histoire Naturelle and the Musée des Antiquités are currently undergoing a major merger and renovation project to create a new facility: the Beauvoisine museum complex. Opening planned? Horizon 2028, as part of Rouen's bid to become European Capital of Culture.
The project has been the subject of a major citizen consultation since 2018 to give a voice to local residents and collectively invent the museum of tomorrow. After 4 years of co-construction, punctuated by meetings, participatory workshops, urban walks, a Museomix and online consultations, the project is entering a decisive phase to build the scenography, user experience, programming and more of the future museum.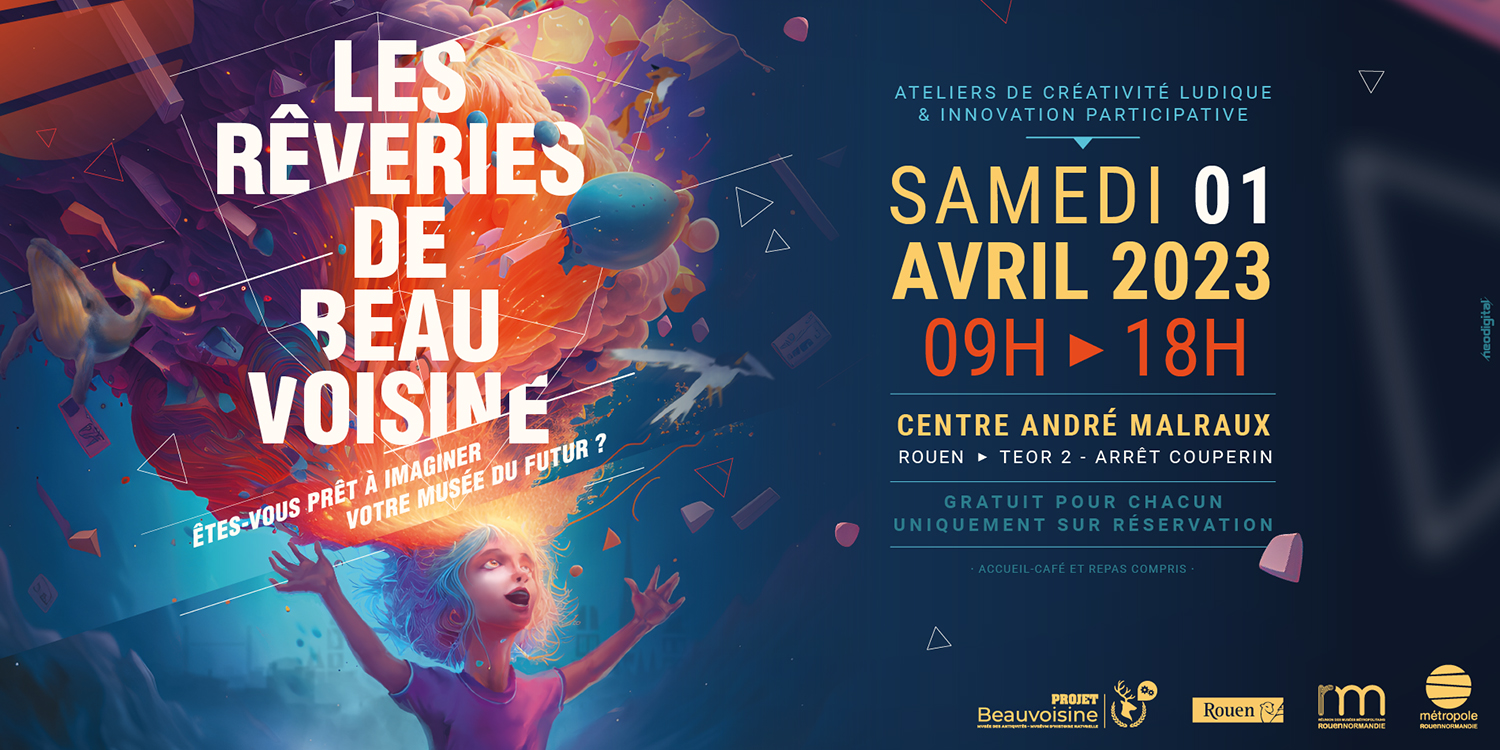 A central issue for museums
Museums are facing major changes in their approach to audiences whose needs and expectations have evolved. The museum is no longer just a place for conservation. But a space for immersion and attraction. As a place for social interaction, all experiments must be conceived on a collective scale, to generate and engage exchanges between participants, and thus testify to the diversity of possible imaginations and sensibilities.
The museum becomes a central social hub in the conurbation. A hub that centralizes ancillary activities, with the ability to attract more than just museum visitors.
But what tools can be created to attract new audiences? How can we create central, multimodal hubs within conurbations? How can we make people want to visit a museum again?
A mission to support the creation of a day of collective reflection!
In 2023, the neodigital agency supported the Beauvoisine museum teams in the creation and organization of a citizen consultation session around the issues of creating a new museum.
The day was therefore built around several themed workshops.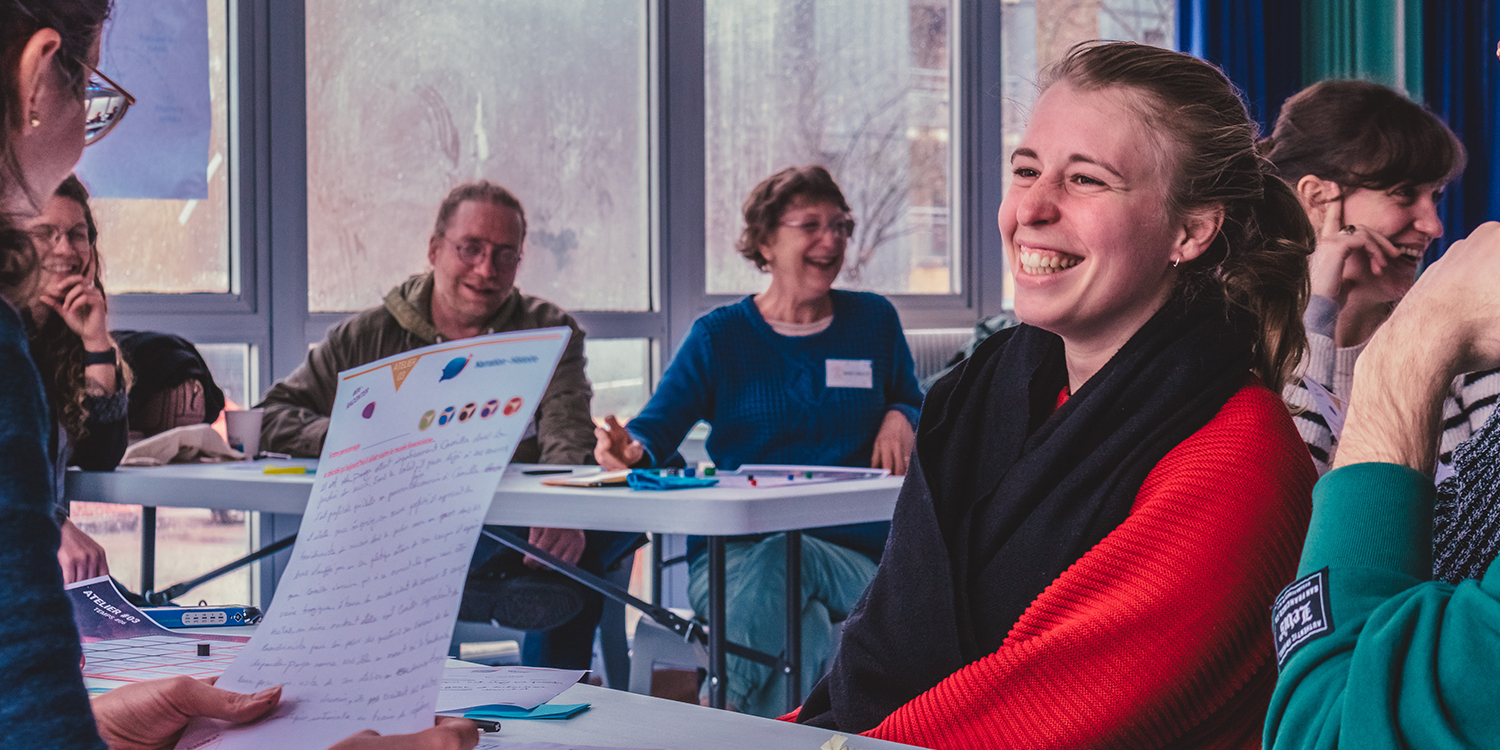 The "Rêveries de Beauvoisine" themed workshops offered participants a collective experience in creation and innovation. The six workshops were led by well-known artists and agitators: Bruno Putzulu, Soria Ieng, Basile Bohard, Maël Magat, Charles Ayats and Gaël Musquet. Each workshop explored a different theme related to the future Beauvoisine museum complex, ranging from ecology and science fiction to cultural mediation and augmented reality. Participants were able to put forward original and creative ideas for imagining the museum of tomorrow. The workshops were open to all, with no restrictions on level or particular knowledge, in a spirit of collaboration and sharing. The proposals have been collected and incorporated into the current project to merge and renovate the Natural History and Antiquities museums to create the new Beauvoisine museum complex.
A day rich in creativity and ideas
Volunteers took part in workshops, accompanied by our creativity consultants to help them generate ideas.
Our creativity consultants were invaluable in helping participants to organize themselves and initiate creative work with daydreams. Our consultants have provided the Musée Beauvoisine with in-depth knowledge and expertise in creativity and innovation. They helped structure the workshop to maximize the innovative ideas and solutions generated by the participants. To this end, they have designed and used exercises and activities that encourage creative thinking and open-mindedness, ensuring that all voices are heard and all ideas are taken into account. These include role-playing workshops, brainstorming sessions, card games and so on.
They brought an outside, unbiased perspective to the workshops to get the best out of the participants. They enabled us to look at problems and challenges from a different angle.
Thematic workshops representing the challenges of the Beauvoisine reveries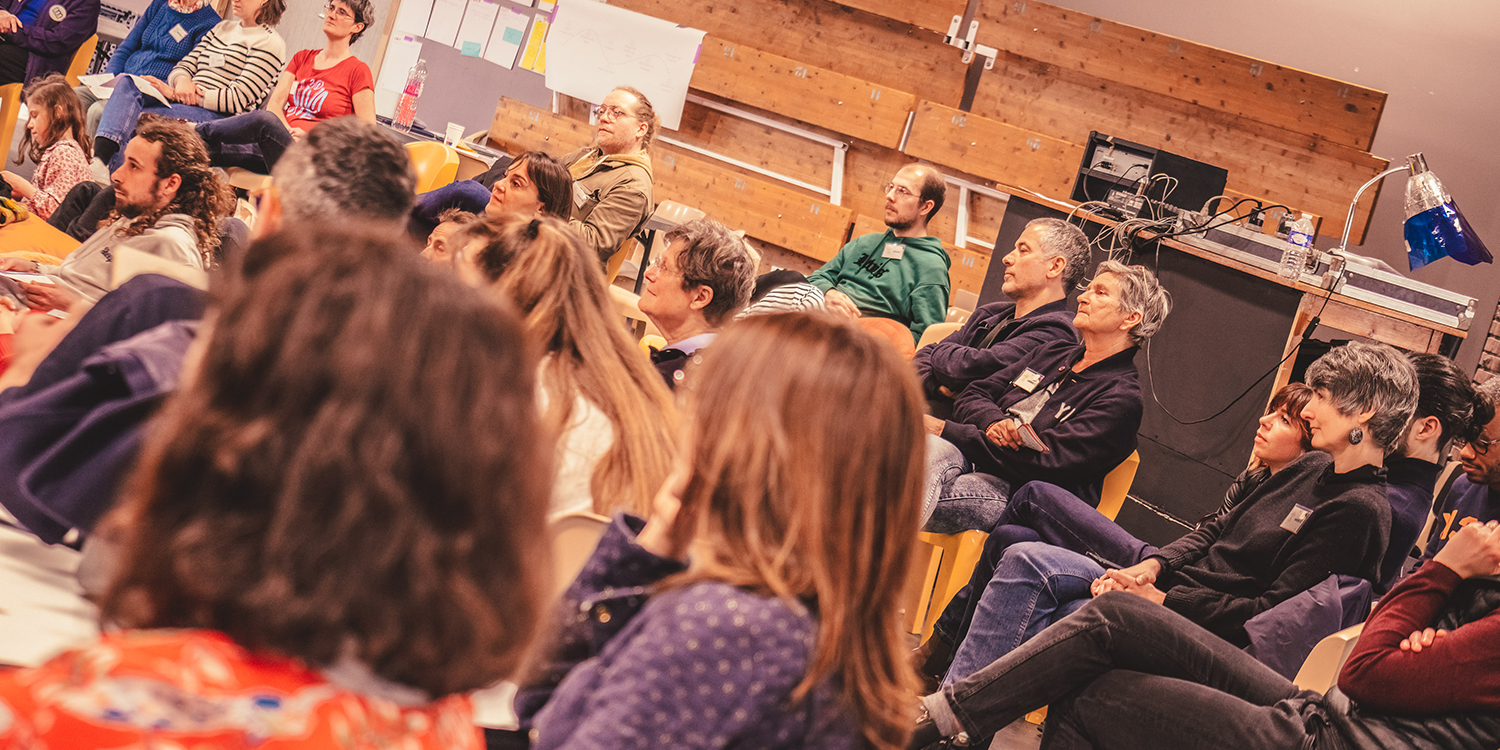 For these reveries, the agency highlighted several themes central to museums today:
WORKSHOP 1 – Let's dream up an unusual museum: from "hors les murs" to dematerialized museums!
Is the physical museum outdated? Between the digitalization of artworks and out-of-home experiences, do we still need physical spaces? Let's think of a museum that's accessible to everyone, at any time, anywhere in the world, with no constraints on shape or size.
WORKSHOP 2 – Let's dream up a museum inspired by video games!
How can we take advantage of video game mechanics (goals, means to achieve them, conditions for victory and failure, what the visitor must and can do, degree of freedom, obstacles, etc.) to enhance the experience and make it attractive? Let's take our inspiration from video games and turn the museum into a place where learning is fun, and where you are the actor in a memorable collective experience!
WORKSHOP 3 – Dreaming of a museum at the heart of the social and ecological transition!
How can museums become agents of social and ecological change, initiating not only new models, but also different ways of imagining scenarios, thinking and working? If you want to take action for a better future, you've come to the right workshop!
WORKSHOP 4 – Imagine the museum as a multi-sensory journey!
How can the museum invite visitors to experience a multi-sensory, interactive journey of the imagination, transporting them into another space-time where the only reality is the one they accept to live in the present moment?
WORKSHOP 5 – Dreaming of a museum where data is at the heart of the visitor experience!
Whether big or open, data raises questions. Between the desire for citizen transparency and marketing stakes, cultural institutions are no exception. Given this context, how can data help museums reinvent themselves in the experience they offer? In order to respond ever more closely to visitors' expectations and habits?
WORKSHOP 6 – Dreaming of a museum that creates social links!
How to establish habits and practices of encounter that emphasize the role of the museum. As a social and welcoming space that stimulates dialogue and the sharing of memories and experiences? How can we encourage the most unexpected encounters and generate social ties by developing cultural and other activities that promote living together?
A multidisciplinary team to meet the challenge
To initiate reflection and provide members of the "ateliers des rêveries" with a wealth of experience and knowledge, a number of speakers were invited to take part in the day's events.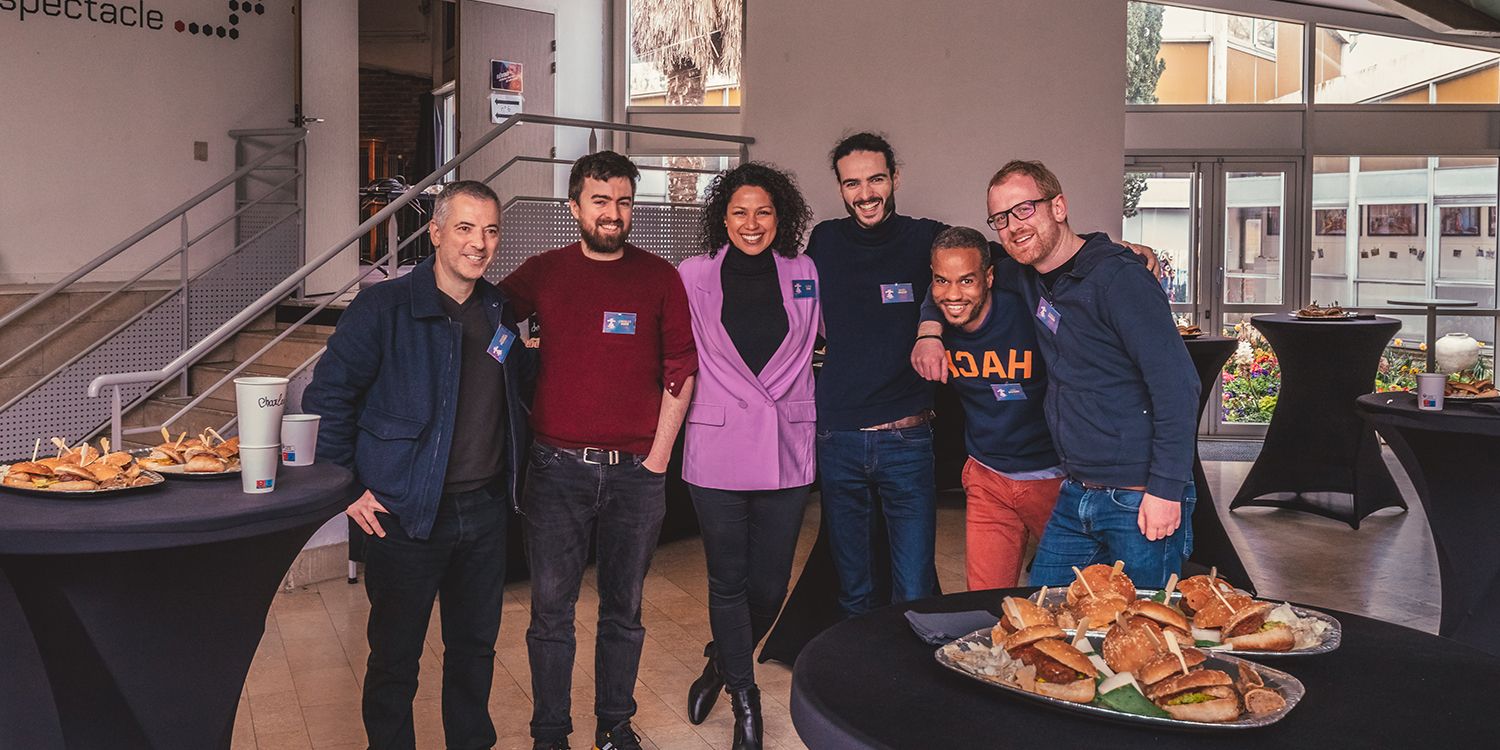 Bruno Pustzulu is a French comedian, actor and singer from Normandy. He was a boarder at the Comédie-Française. He has worked with some of the world's greatest directors (Jacques Audiard, Bertrand Tavernier, Antoine de Caunes, Michel Boujenah, Jean-Luc Godard…), appearing in over 40 films and plays. He has won numerous awards, including the César for Best New Male Talent in 1999.
Soria Ieng discovered her passion for magic in 2003! After an acclaimed appearance on Patrick Sébastien's Le Plus Grand Cabaret du monde, she received the award for Best Magic Show of the Year for her act. For the past fifteen years, she has been performing in one show after another. She has worked with several directors. Like James Hodges, Xavier Sourdeau and Vincent Leclerc, Arnaud Dalaine, Ben Rose, Bertran Lotth, Pierric Tenthorey…
Basile Bohard is a serial entrepreneur and creator of immersive experiences. Founder of the neodigital studio, he creates immersive experiences in France and abroad (showrooms, exhibitions, shows, concept stores, etc.). With his immersive roadshow Le Klub extraordinaire, he won the Hidden Gem France 2022 award at the Remarkable Venue Awards. Awarded to the best museums and tourist attractions in many countries around the world.
Maël Magat is a designer and producer of innovative immersive adventures. Challenging the boundary between reality and fiction, offering participants extraordinary emotions, and brands, licenses and institutions the chance to bring their worlds to life. He is the creator of the Apaches de Paris experience at the Musée Grévin. One of the 27 extraordinary experiences selected by the WXO – World Experience Organization – at the start of the year!
Charles Ayat is a designer and producer of interactive experiences. Using playful mechanisms, it seeks to pass on artistic, historical and scientific knowledge to young audiences. His latest projects, SENS, The Scream and M.O.A., have been selected for international festivals (Tribeca Film Festival, Venice Biennale, Microwave International New Media Arts Festival…).
Gaël Musquet is an Open Source and Open Data hacktivist. He is the founder of the Hand association (Hackers Against Natural Disasters). It brings together hackers, developers, amateur radio operators and community managers to help prevent natural disasters. He also co-founded the OpenStreetMap mapping application.
All of these speakers visited the various workshops to open up discussions, raise additional questions, or assist the groups with their research.
A success as much for the results as for the involvement of the volunteers at Les rêveries de Beauvoisine.
Les Rêveries de Beauvoisine was a journey and an exploration. A day to rethink and imagine the future of the museum experience. More than 70 people of different ages, backgrounds and genders created the concepts. And which will be reintegrated into the future Beauvoisine 2028 museum project.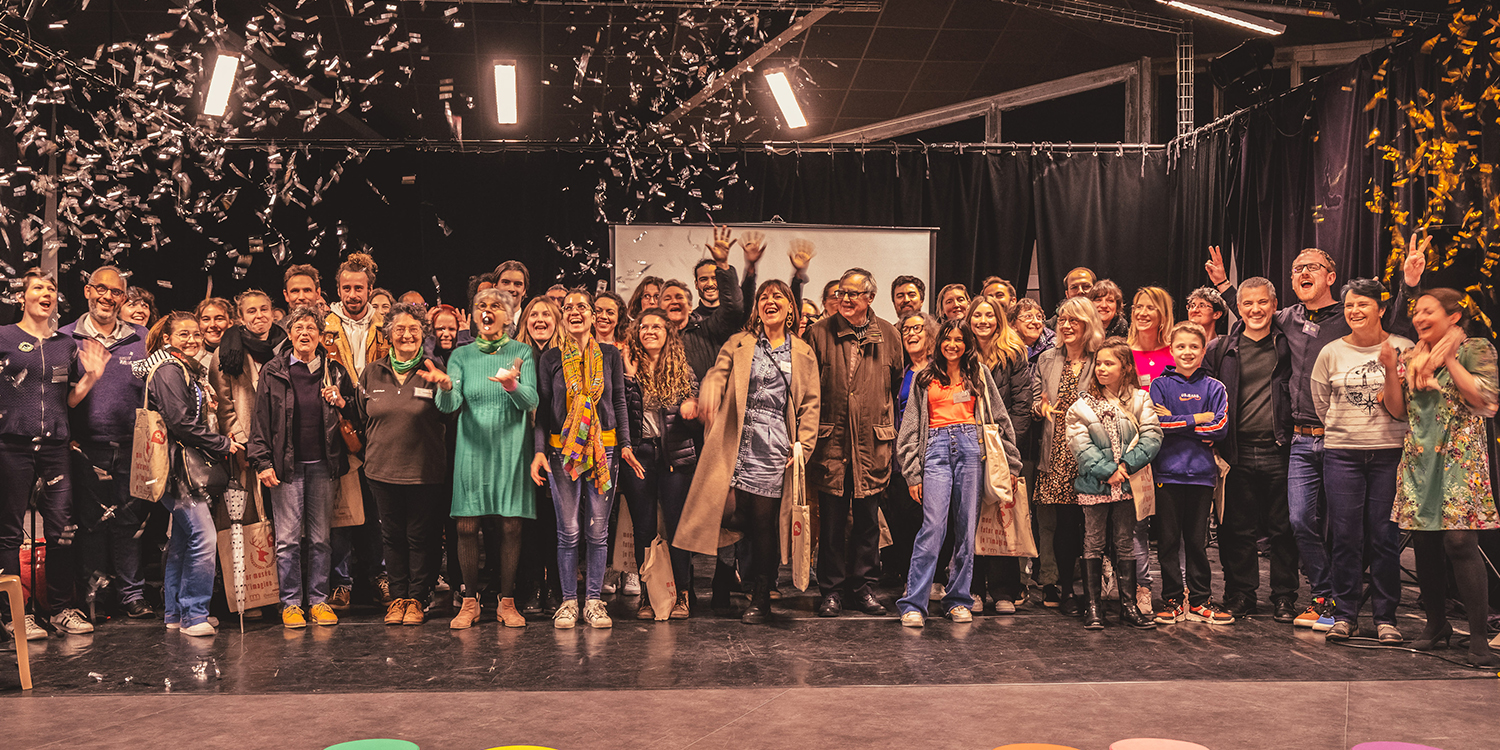 neodigital was involved in the whole project, managing all the logistics. As well as the visual identity, speakers, consultants and objectives of the various workshops. And so lend his vision of the museum and creativity to the Beauvoisine Museum and its reveries.
If you, too, need support in thinking through a project. Or need a creative, ambitious and conquering eye? We' d love to talk!