Tiqets has announced the national winners of its 2022 Remarkable Venue Awards. Le Klub Extraordinaire® has been awarded "Hidden Gen" France 2022. This is the first time neodigital has won this award. Alongside other big names in the industry such as the Fondation Louis Vuitton, Le Futuroscope, or Le Puy du Fou. The Remarkable Venue Awards are tourism awards that recognize the best museums and tourist attractions in many countries around the world.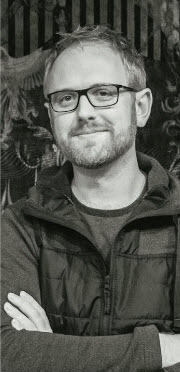 I am very proud of this award, which recognizes the work of neodigital's teams in creating meaningful experiences that change the way we see the world!

Basile Bohard – Creator of the Klub Extraordinaire
CEO and Creative Director – neodigital
Hidden Gem France 2022 at the Most Remarkable Venue Awards
neodigital was awarded among several French nominees. For the title of "Hidden Gem" and was nominated in the category "Most Innovative Venue".
All regional winners of this year's Remarkable Venue Awards will now compete against each other. In a competition to win the title of global winner in their category. Users around the world are invited to vote for their favorite museums and tourist attractions. In order to see them crowned the winner in their category. Come and vote for the Klub Extraordinaire!
Global winners will be announced at the annual awards ceremony. Organized as part of the TIS, the Tourism Innovation Summit, on November 2, 2022.
Within the framework of the Regional Pact for Investment in Skills, the Centre-Val de Loire region has decided to place its trust in our studio. The artist Basile Bohard has created an inclusive and immersive project: the Klub Extraordinaire! An original concept that fits perfectly with the values of our studio. "Transmit knowledge", "arouse curiosity", "make people want to learn", and all this through emotions!
Since its inception, the project has not gone unnoticed. He is the talk of the media. "A new and unique experience," says Tribune hebdo. Or "An enveloping melody and a studied lighting embark the visitor in a universe close to magic", announces Le Parisien.
The Klub Extraordinaire has been delighting visitors since it opened to the general public on September 29, 2020. "The Klub experience is truly amazing: it builds confidence, values talents and skills, and on top of that, it's super fun!"
As such, the Klub has been recognized as a "remarkable action" by the State. This is part of the Regional Skills Investment Pact. Among 39 actions planned by the Centre-Val de Loire region between now and 2022 to boost the territory. Today he was honored with a Remarkable Venue Award.