The creation of Imaginariium Station, an immersive art museum, was based on a simple observation: people need to get together and enjoy original, intense experiences that take them radically out of their everyday lives. We need unforgettable experiences that fill us with wonder and change the way we learn, entertain, cultivate and travel.
In response to this need, Imaginariium Station offers audiences an artistic, cultural and entertaining experience where immersion, creativity, originality and the artistic universe are the primary vectors of attraction and engagement.
Empty territories and unattractive locations
Over the last few decades, the role and functioning of museums have changed significantly. Public expectations have changed, and museums are now faced with new demands from visitors for a more immersive, interactive experience. This evolution is due in particular to the societal and technological changes of recent years, which have made it possible to offer an alternative, more immersive and personalized museum experience.
However, many museums continue to operate in traditional ways, offering static exhibits that don't engage visitors. This approach has become less attractive to the public.
To meet these new challenges, museums have begun to review their business models and their approach to the museum experience. New trends in the sector include interactive exhibits, digital installations, immersive experiences, events and innovative educational programs.
Museums that have adopted this new approach have seen a resurgence in public interest. Immersive museums have become particularly popular, offering visitors a complete, personalized immersive experience.
How can we bring audiences back to cultural venues? How can we invite visitors to reconnect with each other and create a bond? How do you create an environment conducive to confidence and positivity?
An immersive artistic experience in the heart of the territories
Imaginariium Station is a hybrid tourist/cultural/artistic venue dedicated to the presentation of immersive artistic experiences, where visitors come to recharge their batteries and escape the aridity of everyday life. New ideas and inspiring works are discovered. Always at the forefront, we seek to challenge preconceptions about art and inspire new ways of thinking creatively. It's a positive, energizing atmosphere that makes you want to act and share!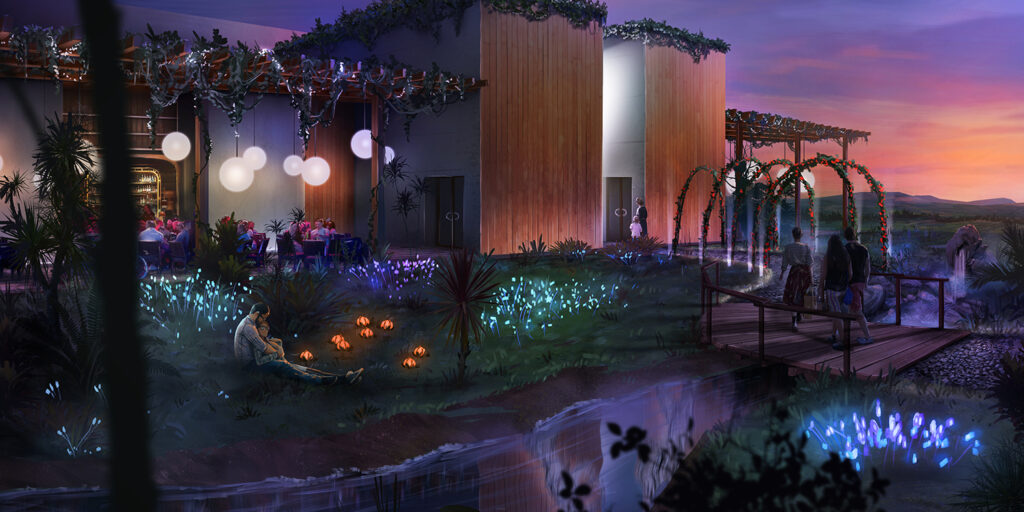 Imaginariium Station is a 1600 m2 immersive art museum with which visitors of all ages can interact. We offer them the chance to feel connected within several immersive universes, inspiring stories and the knowledge that they have a role to play. It's an extraordinary place, with a journey through 4 immersive galleries and a café/lounge area with boutique, powered by technology, light, architecture, sound, interactivity and special effects that combine to transform a simple moment of ephemeral curiosity into an unforgettable experience, intensely connecting audiences with art.
Imaginariium Station, An original immersive creation by Basile Bohard
Imaginariium Station is the first immersive art museum WHERE CREATIVE INNOVATION HAS NO LIMITS! This is the second original creation by Basile Bohard and the neodigital teams.
This hybrid museum offers original immersive art experiences and a unique educational approach.
At the crossroads of art, entertainment and technology, Imaginariium Station is a pioneer in the creation and curation of innovative art forms that redefine public participation.
Imaginariium Station is a PROTOTYPE of immersive art park that combines several activities:
Immersive, interactive, multi-sensory exhibits
educational workshops in artistic expression
public events (culinary operas, trade fairs, concerts, etc.)
private events (seminars, meetings, product launches, fashion shows, etc.)
A boutique and themed shops
Immersive, breathtaking interactive exhibits
Surrounded by 360° projections, kinetic sets, lasers and atmospheric effects, we create a unique immersive artistic experience that transports visitors to the heart of a technological odyssey through space and time.
The place integrates, in the form of a stroll, the discovery of several universes in different spaces.
The heart of the immersive experience lies in the Halle, the main space that hosts a series of immersive mini experiences / video mapping before the main experience, which mobilizes all the technologies present in the venue.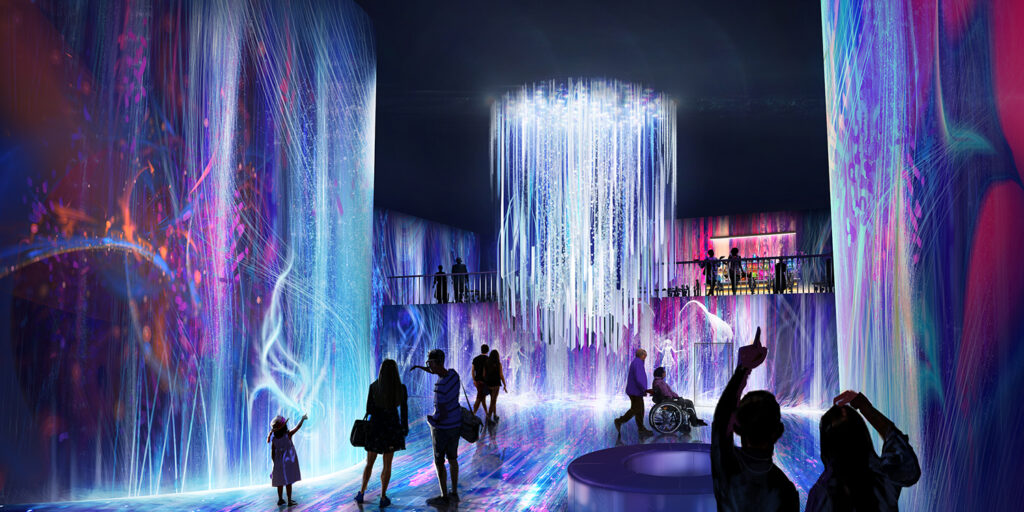 A bar on each mezzanine is available to welcome visitors during the experience. A first drink will be offered to visitors. A menu of molecular and extraordinary cocktails is on offer.
The experience will change each year, and will be the subject of an original creation under the artistic direction of Basile Bohard. Visitors can then return in the evening to enjoy the dining experience.
A place in the heart of the world's best-known region: Normandy
Normandy is a unique destination for the Imaginariium Station and its development.
Normandy is fortunate to have a number of unique attractions that have made it a world-renowned destination, including Mont Saint-Michel, remembrance tourism, Impressionism and medieval heritage. It also has a strong reputation in areas such as horse-riding (stud farms, major competitions, horse-riding tours, etc.), cycling (diversity and quality of landscapes, relatively flat terrain, etc.), seaside tourism and water sports (600 km of coastline!).
It has considerable development potential and assets in areas such as business tourism, sea and river cruises, and corporate discovery tourism. The region also boasts several UNESCO World Heritage sites.
A scalable and international experience, Imaginariium Station
We are both citizens of the world and proud of our local culture. The Imaginarium® is a reflection of this state of affairs, and will be there to connect cultures through art, and make curiosity a driving force for discovery between countries.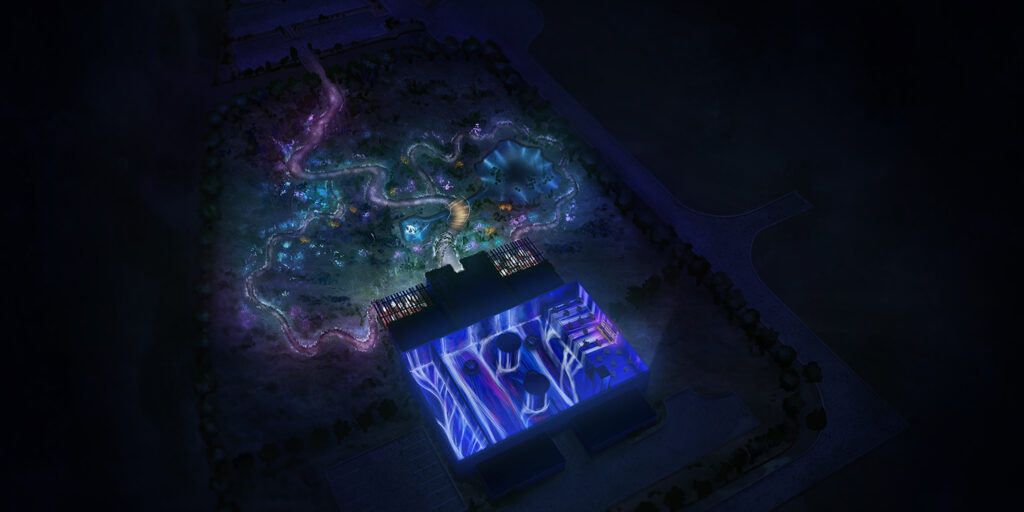 Our ambition is to develop new locations based on the same principle, the same concept, the same values, while adapting to the local culture of the country/region. This development could be regional (in France) or directly global with the selection of target countries.
Our venues will draw on these differences to offer increasingly original artistic and immersive experiences, far removed from cultural stereotypes.

If you'd also like to create an immersive space that reflects your identity, contact us and let's talk.